The Fall of an Ancient Giant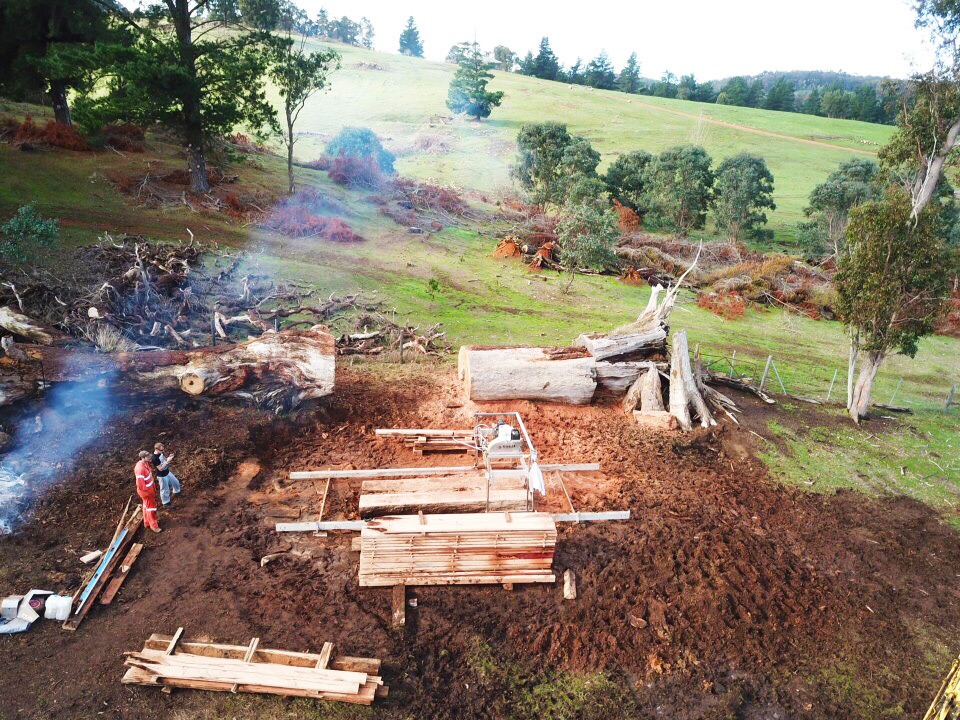 Earlier this year we were contacted by a farmer in East Balingup Western Australia, with a large Marri tree on his property which had fallen in the wind during a storm. Following extensive deforestation in the area during the late 19th century, only a hand-full of these giants remain and it's not uncommon for these tree's to be chopped into firewood by unknowing farmers
More...
; wasting a valuable resource with a long and interesting history. But what makes this particular tree so unique, is it's incredible size and estimated age...
Western Australia's South West provides the perfect growing environment for a range Eucalyptus species including Marri, Karri and Jarrah. These species are native to Western Australia and aside from a number small plantations in Europe, this small corner of the globe is the only place you can find them.
With it's distinct character and grain, the Marri tree is unlike anything else in the world. This is a solid hardwood which is most popular in indoor and outdoor furniture, but has also been used for general construction, piles and posts.
Upon arriving at the site, we were astonished to find the trunk spanned a massive 10 meters in length and 2 meters wide at the base, which we estimate ages this tree to be around 1000 years old.
At this age, this ancient giant has survived against the odds, and we believe it's because it happened to be growing on high rocky outcrop, protecting it from deforestation, an estimated 100 major bushfires (which are very common in the area) as well as fungal attack, termites and animal abuse.
If you would like to learn more about this upcoming project, you can contact Terry at Fremantle Timber Traders on 0412 912 039 or email at [email protected].